VENUE
CMM 2009 will take place in the University of Zielona Góra
Zielona Góra has a population of about 120,000. The city has the status of a Municipal District and together with Gorzów Wielkopolski is the self-government capital of the Lubuskie Province. It is here that the Offices of the Self-Government Regional Council, the Marshal and District Starost, and the Regional Employment Agency are located, as well as many other regional institutions. Zielona Góra is one of the most important educational centres in the west of Poland. The University of Zielona Góra educates highly qualified specialists in technology, management and humanities.
Zielona Góra's location near the Polish-German border, the proximity of major traffic arteries and the surrounding nature are great assets of the town. The international road E65 and the national roads No. 3, No. 27 and No. 32 run nearby. There is also a national airport in Babimost, 25 km east of Zielona Góra. Zielona Góra is situated 180 kilometres from Berlin, 290 kilometres from Prague, 130 km from Poznań, 160 km from Wroc³aw and 410 km from Warsaw.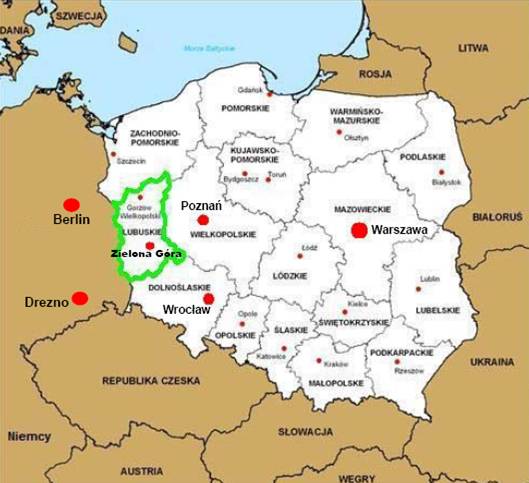 The history of Zielona Góra goes back to the 13th century, and its position has favoured the shaping of a multitude of contacts with other regions and countries.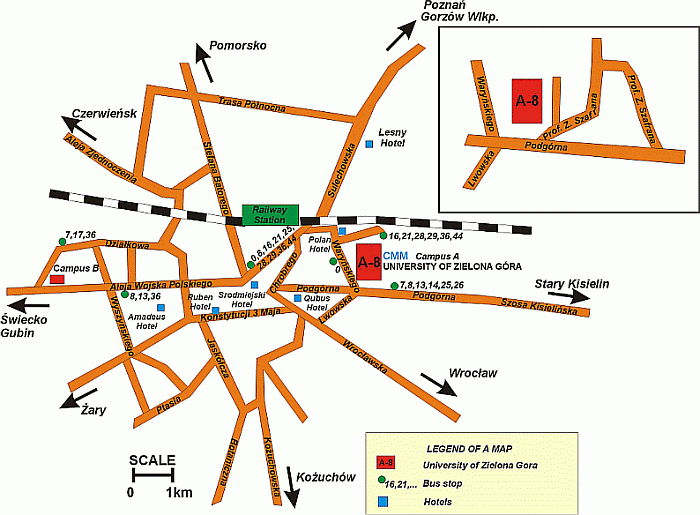 Some images of Zielona Góra and of the conference site can be seen here.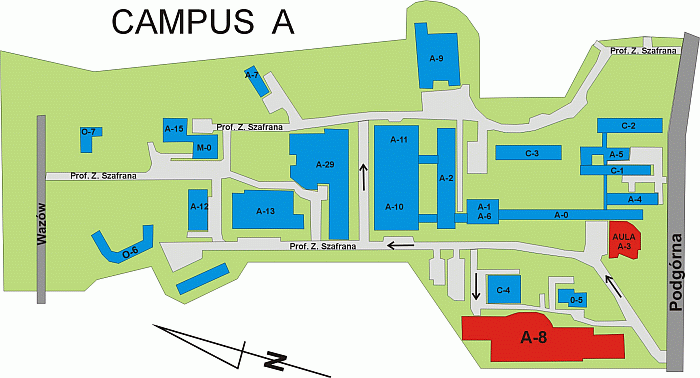 Faculty of Civil and Environmental Engineering was established in 1968. It employs 82 academic staff members including 22 professors, 39 doctors, and 23 technical and administrative staff. Our Faculty has the rights to confer doctoral degrees in building engineering and environmental engineering. The Faculty comprises two institutes: Institute of Building Engineering and Institute of Environmental Engineering, and offers undergraduate, graduate, and doctoral studies for 1500 students (900 in building and 600 in environmental engineering).
A new building of Institute of Building Engineering was built in 2007. The new laboratory provides various services and material testing in accordance with Eurocodes including: strength of material and deformation testing (INSTRON 8804 with 2 actuators +/- 500 kN, ARAMIS/PONTOS optical measurement GOM-System), structural and physical material properties testing (X-Ray Diffractometer XRD 3003 TT), geotechnical testing of soils (Cone Penetration Test (CPT), Dilatometer (DMT), Pagani machine).
Some images of the new building of the Institute can be seen here.